Join Our Community Of Satisfied Customers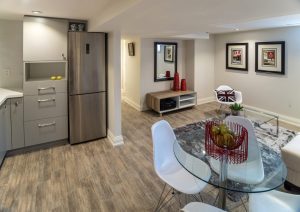 At Spacious Basements, we are passionate about providing high-quality basement renovations to our clients in Calgary. We are a local company that is dedicated to serving our community by transforming basements into functional, beautiful spaces that families can enjoy for years to come. Over the years, we have built strong relationships with our customers through our commitment to exceptional service and attention to detail. Our team of experienced professionals takes the time to understand each client's unique needs and vision, and works closely with them to bring their ideas to life.
We are proud to be a trusted and valued member of the communities we serve, and we look forward to the opportunity to work with you. If you are interested in transforming your basement, please don't hesitate to contact us for a free quote. We would be happy to discuss your project and help bring your vision to life. Thank you for considering Spacious Basements for your basement renovation needs.